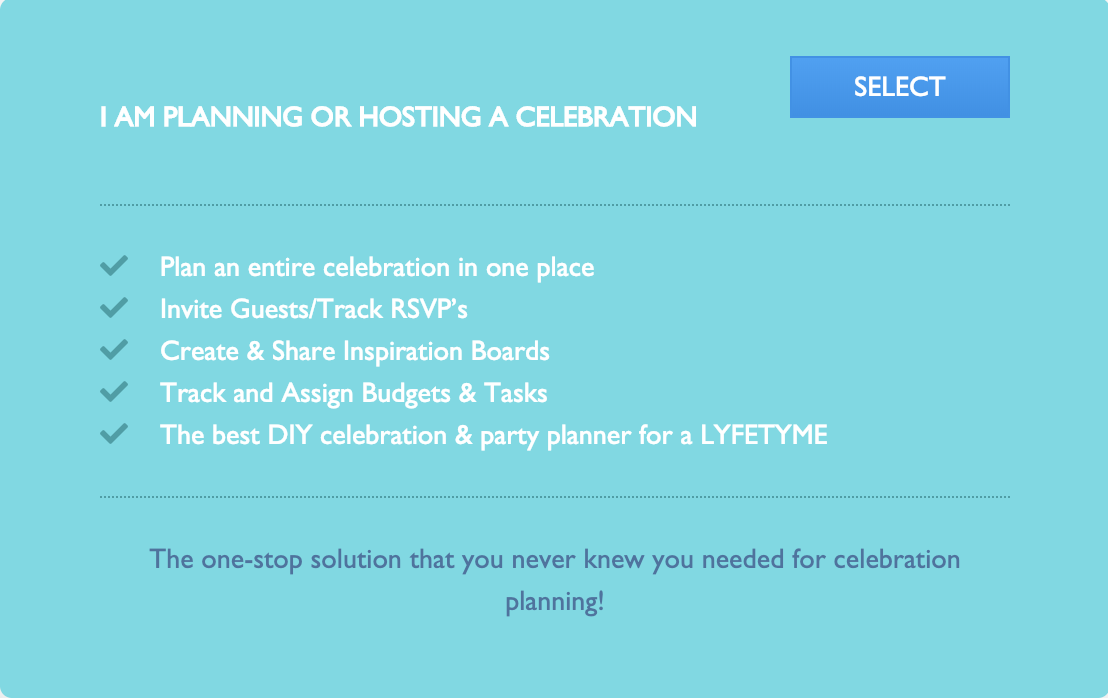 Plan or Host a Celebration or Party, Invite Co-Hosts or Guest of Honor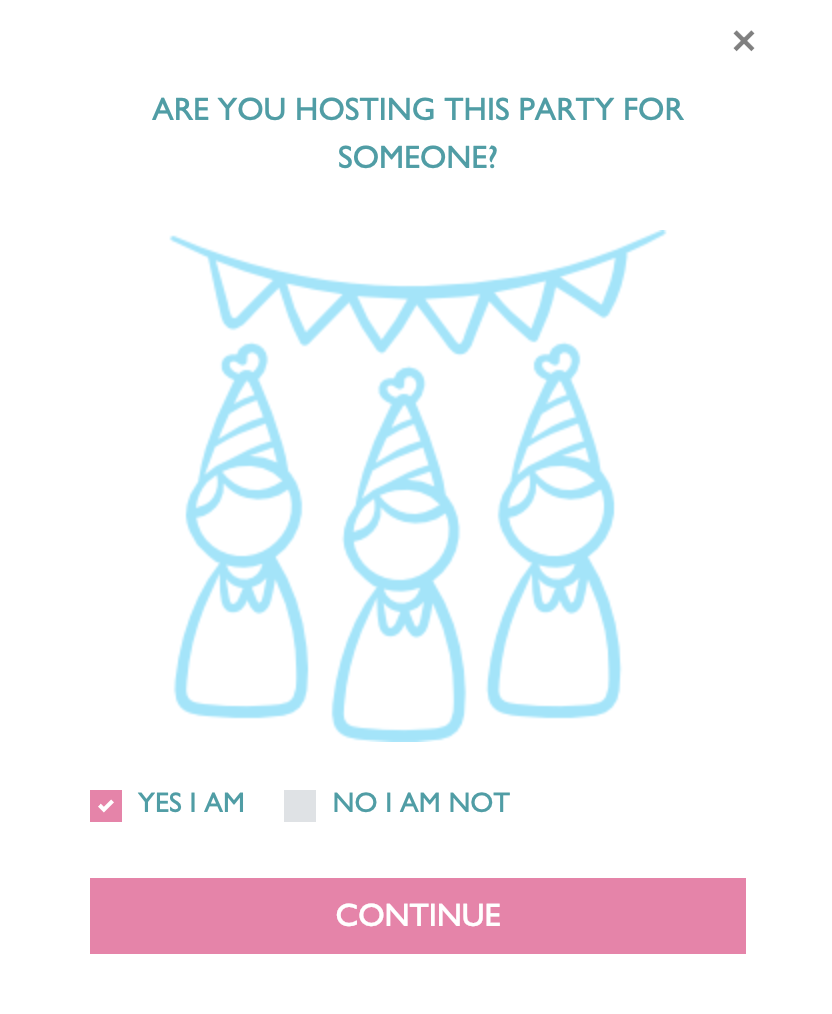 Invite Guest Of Honor to help personalize the special day!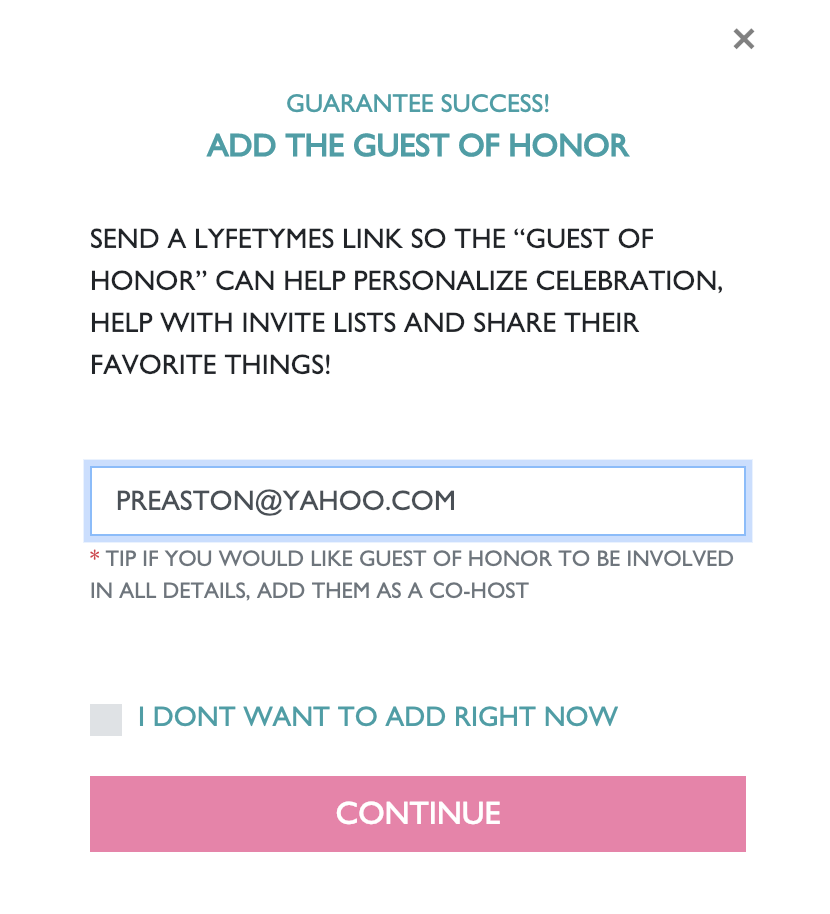 Invite Co-Hosts to help plan and divide and conquer celebration tasks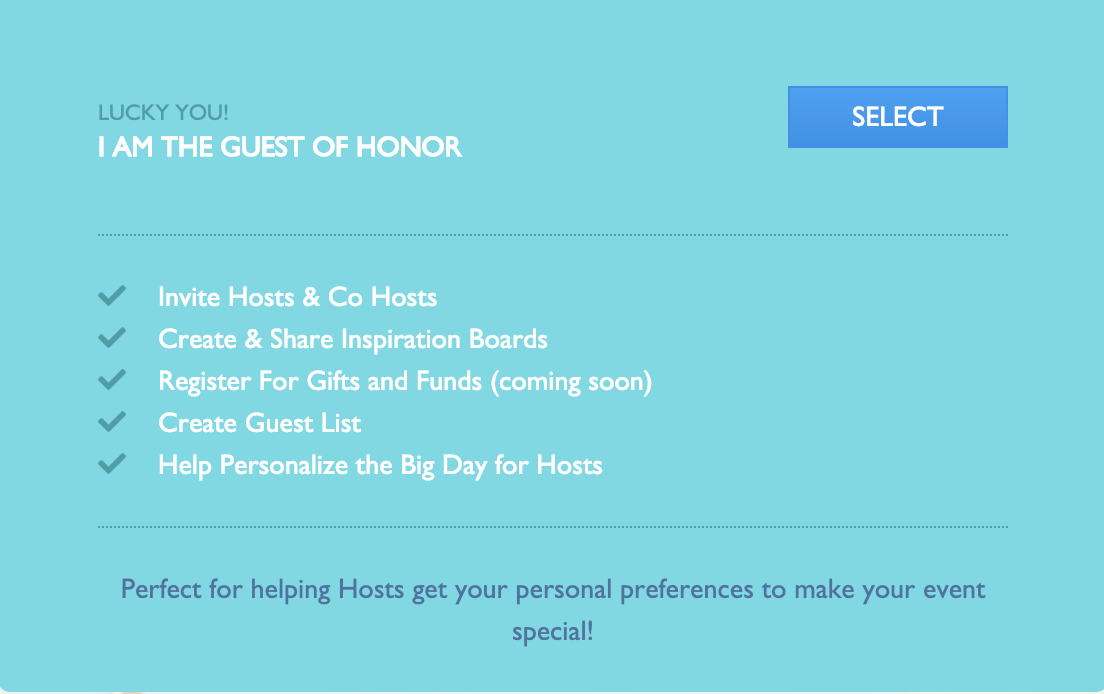 Are you the lucky person being Celebrated? Get the party started by helping personalize your big day for Co-host's!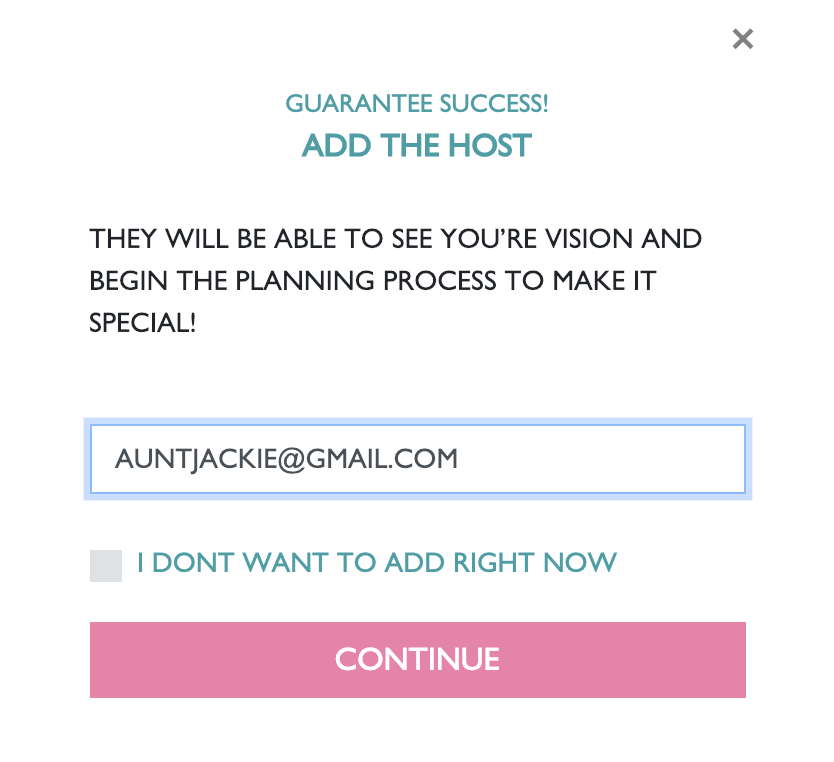 As the Guest Of Honor add Host & Cohosts to plan (don't worry you wont see the planning or budget details)! They will THANK YOU!